CareOregon Dental Celebrates 10 Years!
Sep 23, 2022, 15:56 PM
We are celebrating ten years of teamwork! CareOregon Dental plans to commemorate this iconic milestone throughout the upcoming year. Thank you for the essential role in our serving more than 100,000 members throughout the past decade. We could not have done it without you. Visit this informative infographic to review some of the many accomplishments we share. Additionally, each clinic will receive a thank you from our team to yours via the mail.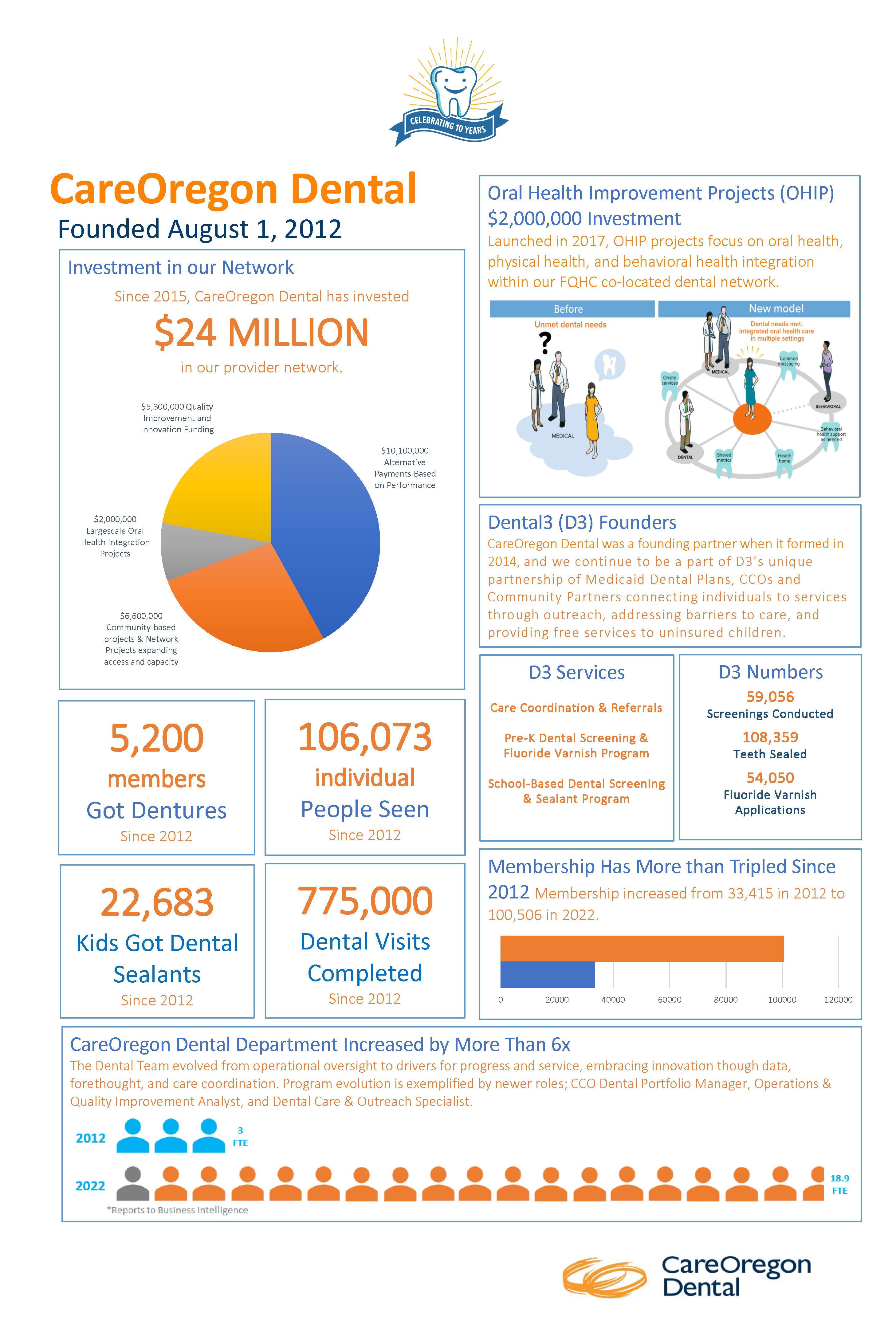 Download this infographic as a PDF here.